THE H&H ADVANTAGE
Why H&H Marine is right for you
H&H Marine is the official builder of the Osmond Beal boat hull, partnering with Osmond himself to build fiberglass hulls based on the original wooden designs. Each boat made by H&H Marine is unique. They are all built from the Osmond Beal design featuring a skeg-style keel and deck and cabin.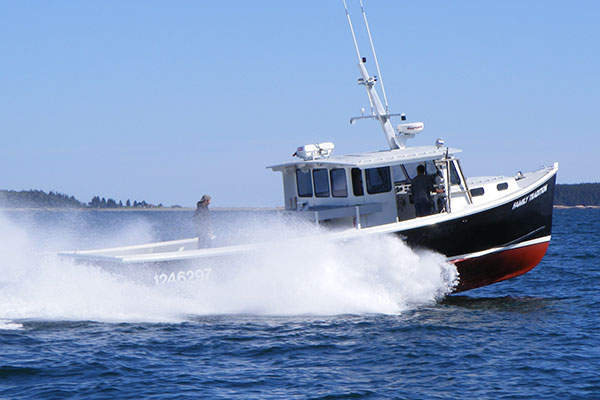 One of a Kind
Unique like you
Each fisherman or boater is unique. So is each boat made by H&H Marine. The Osmond Beal design is one of several Beal designs, which share some similarities:  stability, less drag and highly configurable.  For example, a 42-foot boat can have a a beam as wide as 17'6" and as narrow as 15'3". The 42-foot keel can further be customized with an extension on back to add up to four more feet in length.
The Osmond Beal Keel
Efficient & Fast
Skeg keel boats are faster and more efficient because they have less drag and are stabler, so they provide a level, gently rolling work surface. "This steadiness provides a stable working platform."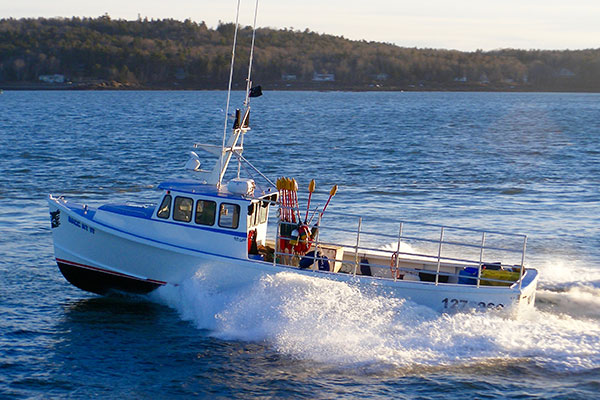 The Working Boat
that keeps you working
Any boat can handle a smooth sea on a fair day. The Osmond Beal design separates itself from the rest when the weather is rough and the work just can't wait. That's when you'll appreciate this unique hull design. The boat's gentle motion is easy on the back and knees to keep you balanced, comfortable and still hard at work when all the others have had to call it quits.
In Middle of October 2018, about 15 miles off the coast of Addison, Maine, Travis Perry shot the video shown here of Alex Thompson's boat, the Carlee Marie, an Osmond 47 in rough seas with winds of 35 to 40 knots.  Notice the stability of the working deck.
Customizable
Make it your own
Lobstering and Dragging?
H&H Marine boats provide a level, gently rolling work surface. This is especially important as lobstermen notice winds have been picking up  possibly due to climate change.
Pleasure and sport fishing?
The cabin can be moved back when a larger back deck is not as critical.
Need to comply with specific fishing regulations?
A 40′ keel can be shortened to 12 meters to comply with fishing regulations in Martinique.
Tell us about your dream boat.
Let's get work on a boat design that will work for you.
Quality Built
with "Downeast Pride"
For more than 35 years, H&H Marine in Steuben, Maine has built boats in the Downeast tradition: Stable, efficient, safe and reliable. That's why they're sought out by generation after generation of fishermen, sportsmen and commercial operators from Maine to California and beyond. Are you ready to become the next proud H&H owner?
Contact us and become a part of the H&H Marine family!