BUILDERS OF OSMOND BEAL DESIGNS
STABLE • EFFICIENT • TRUSTED BY GENERATIONS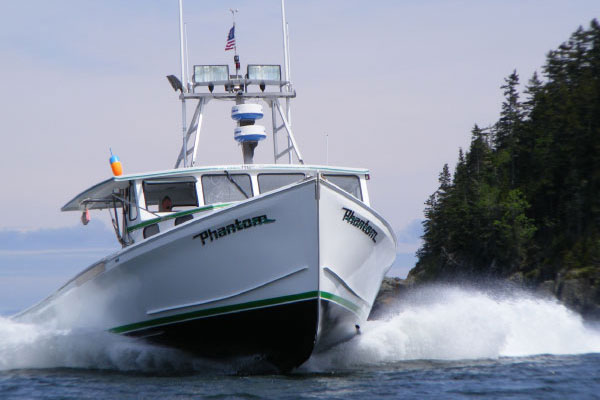 QUALITY BUILT
with "Downeast Pride"
For more than 35 years, H & H Marine in Steuben, Maine has built boats in the Downeast tradition: Stable, efficient, safe and reliable. That's why they're sought out by generation after generation of fishermen, sportsmen and commercial operators from Maine to California and beyond. Are you ready to become the next proud H&H owner?
the osmond beal keel
Efficient & Fast
Each boat built by H & H Marine is
completely customized to fit its owner's needs. They are all built from the authentic, time-tested Osmond Beal design that features a full keel with an integral skeg to protect the propeller and rudder. In lengths ranging from 20- to 50-feet, the Osmond Beal design satisfies the most demanding customers with its stability, superior speed and fuel efficiency.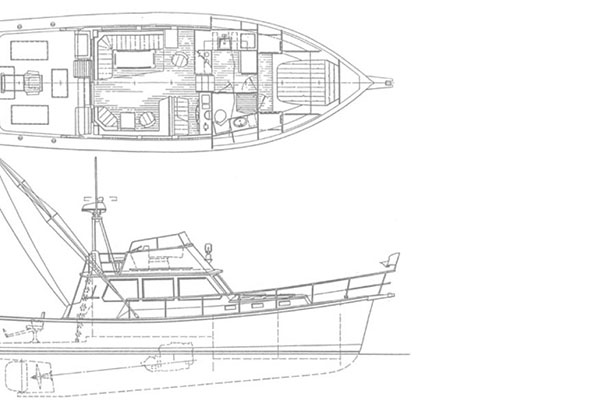 the working boat
that keeps you working
Any boat can handle a smooth sea on a fair day. The Osmond Beal design separates itself from the rest when the weather is rough and the work just can't wait. That's when you'll appreciate this unique hull design. The boat's gentle motion is easy on the back and knees to keep you balanced, comfortable and still hard at work when all the others have had to call it quits.